Portfolio
BusinessCoaching
Nutritionist Jenni Flinkman
FÍOR - Irish Water in France
BusinessCoaching

A minimalist design populated with text provided by the client as well as photography and video made by SHMedia. The website was made using Wordpress templates which, among other things, means that the client can easily access and modify text and imagery on the website through the back-end admin Dashboard. Click "View More" to visit the live website.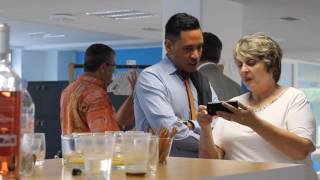 Event Promotion- Afterwork in English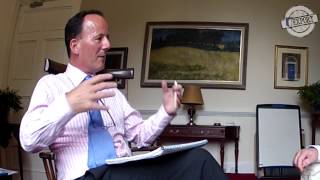 Explainer Video - Uexport
Educational Video - The CESEM Experience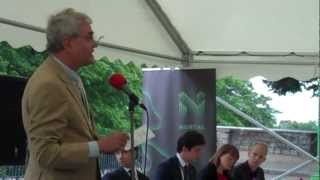 Event Filming Speeches - Voices of Tallinn
Explainer Video - Uexport

A set of two videos which condensed a conversation between the owners of the company. The goal was to introduce the company as well as promote its services to prospective clients in a personal and relatively casual way. The first video, "What is Uexport" describes the company, the second "The Low Cost Phased Approach" describes how their service works. Click "View More" to visit the Uexport website.

Educational Video - The CESEM Experience

A 25 minute educational video that I scripted, filmed and edited for students who will soon be doing the same university exchange that I did during the last two years of my bachelor degree. The video is based on footage of me talking and includes overlays of graphics, images and other video footage. This kind of format could be applied to any type of educational video.

Event Filming Speeches - Voices of Tallinn

A recapulative that I made while participating as a Journalist at the International Session of the European Youth Parliament in Tallinn, Estonia, in 2012. It summarises the best parts of speeches made by key speakers with a collection of footage from the session in general.
About Me
Hi! My name is Sandra Harney. I am a geek who is super passionate about digital marketing, videography and just about everything creative that the internet and computers allow us to do these days.
Born in Leuven, Belgium, I am Finnish and Irish by nationality and currently live in the beautiful French countryside of Aube, 1.5 hours south-east of Paris. I am a native English speaker and also speak fluent Finnish and French.
I am a graduate of the Global Business and French programme from Dublin City University and NEOMA Business School in Reims. I spent two years in each of these universities to earn my dual degree and after finishing up my studies I decided to put my geeky skills to good use and start working under my own name SHMedia.